Visit our shop
353 Liverpool Road
Ashfield, NSW 2131
Phone: 9797 9913

Business Hours
Weekdays: 9am-5:30pm
Thurs: 9am-7pm
Sat: 10am-5pm

Latest Specials
Demo wheels for loan
We've just taken delivery of the super fast and light Roval road wheels from Specialized as demonstration sets. Roval is Specialized's inhouse wheel brand and they've been perfecting them for about a decade.

All you need to do is ring and book a set for trial. We'll need to pre-athorise your credit card for the value, pay at $50 fee (refunded if you purchase a set of Roval wheels) and you'll be set. We'll even fit them to your bike (including cassette and brake pad swap), complete with tyres and tubes.

The Roval CLX 50 wheels are aerodynamically optimised, ultra-wide, and under 1400 grams. In a recent online review Road.cc said "an excellent road race and time trial carbon clincher wheelset with good all-round performance". So come and try for yourself.

For loan we have the Roval CLX50 carbon clinchers, Roval CLX32 carbon clinchers and the alloy SLX24 clinchers. All are rim brake models.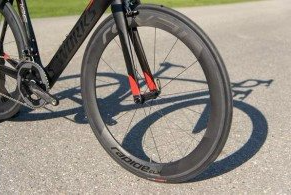 We're having a bike sale
We are clearing out some of our older bikes including Specialized Tarmac Comp, Allez Sprint Expert, Epic Comp 29, Camber Comp 29, Diavelo e-bike, Focus Jam Elite, Izalco Max Ultegra, and Apollo Exceed 25 as listed below. Give us a call for more details.
Specialized Road bikes
2017 Tarmac Comp, 56 cm, Red/black, Was $3,800,
NOW $2,800
Specialized mountain bikes
2017 Epic Comp 29, Large, Black/white/red, Was $4,000,
NOW $3,000
2017 Camber Comp 29, Medium, Red/hyper, Was $3,500,
NOW $2,600
Focus Road Bikes
2017 Izalco Max Ultegra, Medium, Red/black, Was $4,799,
NOW $3,800
Focus Mountain Bikes
2017 Jam Elite, Medium, Dark grey/blue, Was $3,499,
NOW $2,799
Apollo Bikes
2016 Exceed 25 commuter, Medium, black/green, Was $899,
NOW $675
E-bikes
Diavelo PLS-5, Cream, Was $2,499,
NOW $1,600