Visit our shop
353 Liverpool Road
Ashfield, NSW 2131
Phone: 9797 9913

Business Hours
Weekdays: 9am-5:30pm
Thurs: 9am-8pm
Sat: 9am-5pm
Latest Specials
35th Birthday Sale
Ashfield Cycles is having a 35th birthday sale in May with up to 35% off bikes, apparel and accessories.

This month, Ashfield Cycles is celebrating 35 years of serving the inner west community and in the process encouraging thousands of people to get fit and healthy by riding a bike.

Ashfield Cycles is a Specialized bike dealer and stocks a wide range of bikes, apparel, shoes and accessories, as well as servicing all types of bikes.

Don't miss out. The store is located at 353 Liverpool Road, Ashfield and the sale ends Saturday, 25 May 2013.
Specialized Red Ticket Promotion
Huge savings on selected Specialized bikes and equipment. Come into Ashfield Cycles today at 353 Liverpool Road, Ashfield. Sale ends Saturday, 25 May 2013. Or visit http://www.specialized.com/au/en-au/news/latest-news/15726, for more details and full terms & conditions.
Support your favourite women's pro team by wearing the team kit
Ashfield Cycles has just taken delivery of the limited edition Specialized-lululemon team kit in women's size small, medium and large.




The team jersey and team bib knicks are $140 each and will only be available for a limited time.

We also have the team Specialized Prevail helmet to match the kit at just $299.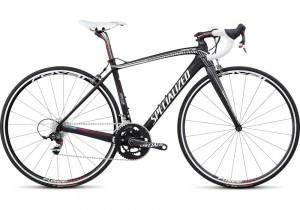 And if you really want to complete the look we can order in a Specialized Amira SL4 Pro SRAM Compact for just $5,699.